NO RACE DAY PACKET PICKUP  If you paid the additional fee and chose to pick up your packet on race day, your packet will now be mailed to you due to COVID 19 protection guidelines.
2021 PACKET PICKUP OPTIONS
HAVE PACKET MAILED TO YOU – for an additional fee (which covers shipping/handling) you can have your packet mailed to you. You must choose this option on your entry form by June 11th. If you have already entered and want to have your packet mailed simply go back to your myactivevents; choose NJ State Triathlon and add this option on. This option will close for all on 6.11.21.
PICK UP AT THE RACE SITE
Friday– 2:00 – 6:30 pm – Both Distances
Saturday – 12:00 pm – 4:00 pm – Olympic Distance
Mercer County Park ~ Marina
GPS INSTRUCTIONS: Hughes Drive and Paxson Avenue, Hamilton Township, NJ
Parking and Directions
YOUR RACE PACKET WILL INCLUDE:
Swim Cap (you have to wear the swim cap we provide)
Bike number and bike helmet number
Running bib
Safety pins
Athlete Wristband
Timing chip
**If your packet is mailed to you, your shirt will be included in the mailing.
You must pick up your packet at this time unless you have pre-reserved race day packet pickup.
Race Day Packet Pickup is available for an additional fee of $18. Please choose this option when registering we CANNOT accept this reservation any other way. Limited RDPP are available for each race. The safety and start of the race can be jeopardized if delayed, so please pre-reserve.
You must present photo ID and a valid USAT CARD (if you are a USAT MEMBER) when picking up your packet.
USAT rules state no one but you can pick up your packet and you cannot pick up your packet without photo ID.
Relays: Each person of your team does not have to pickup your packet together however only the last person picking up the packet will recieve the timing chip. All relay teams must re-sign the race waiver in order to race. If the last member is picking up on race day they too must pre-reserve this service and pay the $15 pre-reserve fee.
New Jersey Triathlon Sponsor Partners
Love This Race? Try Another CGI Racing Race!
Hey, you are already in training right? Why not add a few miles!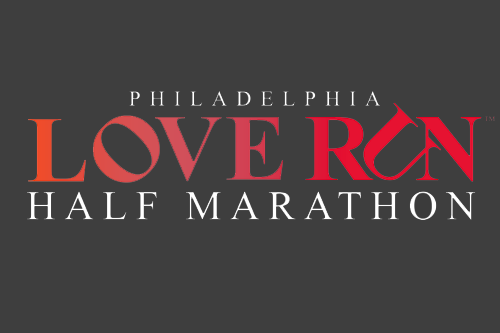 Philly Love Run Half Marathon
The Love Run Philadelphia Half Marathon
Philadelphia's newest, Spring half marathon.  Guarantee your slot in the newest Philadelphia Half Marathon.
NJ Half Marathon Rutgers
NJ Half Marathon Rutgers
Race the premier half marathon in New Jersey at Rutgers University. This NJ half marathon has you running through one of the oldest campuses in the Nation.