This Policy is not currently in effect due to Covid 19 Pandemic
YOUR 2020 NJ STATE TRIATHLON OPTIONS
You may choose one of the following options:
DEFER 100% OF YOUR ENTRY FEE
Deferral: Defer 100% of your entry fee into the 2021 or 2022 New Jersey State Triathlon. You must submit your deferral request by June 30th. Submit your request now
RACE WITH US VIRTUALLY – #MY TRI
We are living in unprecedented times dealing with COVID-19 and it has changed the way we gather as groups and hold events for 2020. We get it and know it's not a real race but if you have continued your training, why not race with us on your own turf and be rewarded with an epic shirt, finish medal and lots more!
You have six great options:
Sprint and/or Olympic distances as; A. Triathlon, B. Duathlon, C. Aquabike.
EVENT POLICY
Please note that race entry fees are non-refundable and non-transferable. We do offer several options in the event you need to cancel or change your entry.
Deferrals:
Participants may defer their race entry from the current year, to the next year, up until 14 days prior to race weekend. Deferrals must be processed by the registration team. The participant will receive a 50% credit of next year's entry fee. The deferral will expire after the 2021 event and deferred registrations may not be deferred again. To request a deferral email Suzanne as s.negro@cgiracing.com.
Once you confirm your deferral request, we will cancel your 2020 entry and send you your 50% discount code. You will be required to use the discount code to register yourself in the 2021 event once registration is open. Your discount code will be valid until registration closes or sells out for 2021.
Registration Category Changes (Race Distance Changes):
Participants will be eligible to change their race category (change between race distances) until July 7, 2020 through the MyEvents portal. Once within 14 days of race day all changes in race distance must be made by emailing Suzanne at s.negro@cgiracing.com.
Event Cancellation:
There is NO rain date, We Go Rain or Shine. Management reserves the right to cancel/alter/modify the race/course for safety concerns at any time. In any case there will be No Refunds of race entry fees. Each athlete must accept any such risk of their entry fee paid. There is no complimentary race entry to a future race. All monies collected are used to develop and produce the event, including all race supplies, staffing, and administration. We pledge to make every effort to produce a fair, safe and exciting event for all. Any decision we make to go forth with the race is based on the overall event safety.
New Jersey Triathlon Sponsor Partners
Love This Race? Try Another CGI Racing Race!
Hey, you are already in training right? Why not add a few miles!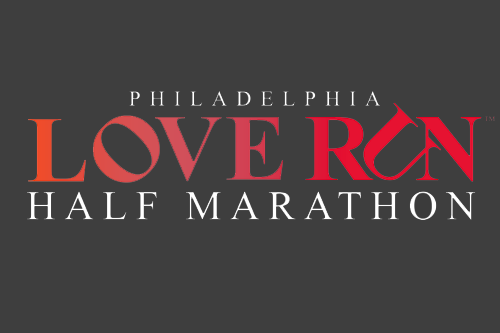 Philly Love Run Half Marathon
The Love Run Philadelphia Half Marathon
Philadelphia's newest, Spring half marathon.  Guarantee your slot in the newest Philadelphia Half Marathon.
NJ Half Marathon Rutgers
NJ Half Marathon Rutgers
Race the premier half marathon in New Jersey at Rutgers University. This NJ half marathon has you running through one of the oldest campuses in the Nation.