WORRY FREE REGISTRATION POLICY
We are thrilled to be back racing with all of you for the 2021 season!
The NJ State Triathlon is known as one of, if not the flattest and fastest triathlon in the nation; while this is awesome for the athlete it requires us to place a cap on our course capacity which results in the race selling out far in advance of race weekend.
This year, because many of you chose to defer your 2020 entry to 2021 we are already over half full before we even open general registration, meaning the race will likely sell out even faster than normal.
We want to thank you in advance for your support and understanding. Race day will most definitely look different than in the past and many operational aspects will be revised according to current protocols. We will offer the safest experience possible while following the guidelines set forth by the state of New Jersey, WHO, and CDC.
Safety is paramount for CGI Racing. We are confident that we will be able to produce a safe 2021 race.
Please note that race entry fees are non-refundable and non-transferable.
Registration Category Changes (Race Distance Changes):
Participants will be eligible to change their race category (change between race distances) until July 7, 2020 through the MyEvents portal. Once within 14 days of race day all changes in race distance must be made by emailing Suzanne at s.negro@cgiracing.com.
Deferrals:
You can definitely defer your entry to the 2022 event. Deferrals must be processed by the registration team and an administration fee of 50% of the 2022 registration fee will be charged. The deferral will expire after the 2022 event and you will not be able to defer your registration again. Deferrals must be requested by emailing s.negro@cgiracing.com no later than June 20, 2021.
Once you confirm your deferral request we will cancel your 2021 entry and send you your 50% off discount code. You will be required to use the discount code to register yourself in the 2022 event once registration is open. Your discount code will be valid until registration closes or sells out for 2022.
Event Cancellation:
There is NO rain date, We Go Rain or Shine. In case of inclement weather, or any other safety issue, management reserves the right to cancel/alter/modify the race/course for safety concerns. In any case there will be No Refunds of race entry fees. Each athlete must accept any such risk of their entry fee paid.  All monies collected are used to develop and produce the event, including all race supplies, staffing, and administration. We pledge to make every effort to produce a fair, safe and exciting event for all. Any decision we make to go forth with the race is based on the overall event safety.
2020 DEFERRED ATHLETES
You're complimentary registration code will be issued the week of 12.14.20. Please make sure we are in your address book and please check your spam folder before inquiring about your code. You must register by the week of 1.11.21. This will allow us to confirm total available slots open for new athletes. If you do not receive the code email us at s.negro@cgiracing.com.
Please note you are not automatically entered into the 2021 race and you must re-enter the race by 1/11/21. This will enable us to accurately monitor available 2021 slots.
2022 Deferrals will not receive their comp code until Fall 2021.
CANCELLATION POLICY DUE ONLY TO COVID 19
You may choose one of the following options:
DEFER 100% OF YOUR ENTRY FEE
Deferral: Defer 100% of your entry fee into the 2022 or 2023 New Jersey State Triathlon. You must submit your deferral request by September 30th.
RACE WITH US VIRTUALLY – #MY TRI
We are living in unprecedented times dealing with COVID-19 and it has changed the way we gather as groups and hold events. We get it and know it's not a real race but if you have continued your training, why not race with us on your own turf and be rewarded with an epic shirt, finish medal and lots more!
You have six great options:
Sprint and/or Olympic distances as; A. Triathlon, B. Duathlon, C. Aquabike.
Virtual Tri will open up in early July.
New Jersey Triathlon Sponsor Partners
Love This Race? Try Another CGI Racing Race!
Hey, you are already in training right? Why not add a few miles!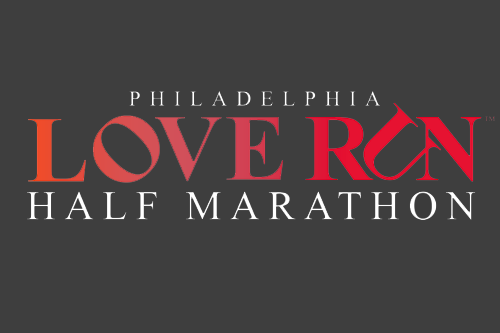 Philly Love Run Half Marathon
The Love Run Philadelphia Half Marathon
Philadelphia's newest, Spring half marathon.  Guarantee your slot in the newest Philadelphia Half Marathon.
NJ Half Marathon Rutgers
NJ Half Marathon Rutgers
Race the premier half marathon in New Jersey at Rutgers University. This NJ half marathon has you running through one of the oldest campuses in the Nation.