Rules & Time Limits
The NJ State Triathlon will be sanctioned by USA Triathlon. All USAT rules will be in effect during the event. These rules will be reviewed at the pre-race meeting described below. This is a non-drafting race. Please direct any rules questions and/or protests to the USAT officials on site. Protests of penalties must be filed with the USAT Head Official within 60 minutes after the protesting individual finishes the race. See their web site for additional info at www.usatriathlon.org
Race Numbers
Swim waves will go 5 minutes apart.
Each swimmer must wear official cap as provided in race packet-no exceptions or substitutions.
Wet suits will be permitted according to USAT regulations.
The course will be patrolled by water safety personnel in boats and/or kayaks.
Swimmers may hang on to a bouy, boat or a pontoon to rest without disqualification so long as they are not pushed or propelled in any way.
Relay swimmers tag off to team cyclists in the designated relay team area in the bike corral.
Cut off times: Sprint Distance 35 minutes after the start of your wave. Olympic Distance 1 hour and fifteen minutes after the start of your wave. Anyone not finished at this time will be pulled from the water and disqualified.
Each competitor is responsible for having his/ her bike in proper working condition. Bike support will offer a complimentary safety check on bikes on Saturday morning. This is a quick inspection of the bike and is not meant as a guarantee that the bike is in proper working condition. Bike support will inspect for bar end plugs. You MUST have bar end plugs to compete. We will have an inventory of bar end plugs but can not guarantee we will be able to provide them to everyone in need of them.
All cyclists are responsible at all times for their own safety and for compliance with traffic laws on the cycling course and are solely responsible for the consequences of any infraction.
Cyclists are expected to heed directions and instructions of race officials.
ALWAYS ride on the right side of the road.  Crossing the center line is not allowed.   Take care making corners at high speed.   They will be swept, but use caution just in case.
HELMETS are required during the bike race.  They must be on your head with chin strap fastened securely any time you are on your bike before, during and after the race. This is a new USAT ruling and violation is grounds for disqualification.
RELAYS:  Cyclists must return to the designated relay team area to tag off with the runner.
No individual support vehicles or assistance by anyone is allowed.
There are NO aid stations on the bike course.
NO DRAFTING OFF ANOTHER BICYCLE or motor vehicle is allowed.  Drafting is defined as the maintenance of a static position to the rear (within three bike lengths) or to the side (within 6 feet) of another cyclist or vehicle.
Exemptions to the drafting rule are:  (a) when passing a cyclist if done within 15 seconds, (b) when the cyclist is required to reduce speed for safety reasons (e.g. weather, traffic control) or to receive aid, and (c) on curves or turns of 90 degrees or more.
Sprint Course will close at 10:30 AM. Olympic course closes at 11:30 am.
The run course will officially close at Sprint 11:30 am. Olympic course will close at 1:00 pm.
No headphones, cell phones,or devices of any kind that play music.
Always use respect when coming through the finish line shute and be aware of your surroundings.
Emergency conditions may occur during race. Please pay attention to your surroundings for indication of the need to clear the course or take other instructed action.
Respect the land. Do not litter. Trash cans are available at every aid station.
New Jersey Triathlon Sponsor Partners
Love This Race? Try Another CGI Racing Race!
Hey, you are already in training right? Why not add a few miles!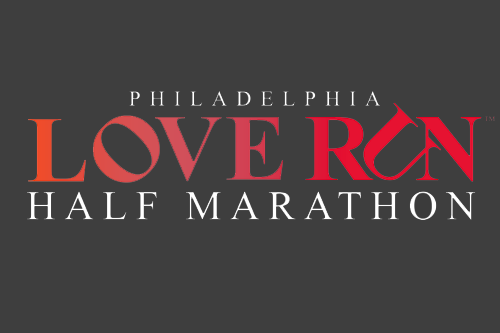 Philly Love Run Half Marathon
The Love Run Philadelphia Half Marathon
Philadelphia's newest, Spring half marathon.  Guarantee your slot in the newest Philadelphia Half Marathon.
NJ Half Marathon Rutgers
NJ Half Marathon Rutgers
Race the premier half marathon in New Jersey at Rutgers University. This NJ half marathon has you running through one of the oldest campuses in the Nation.